SERVICES : Electronic Waste Recycling
& IT Lifecycle Services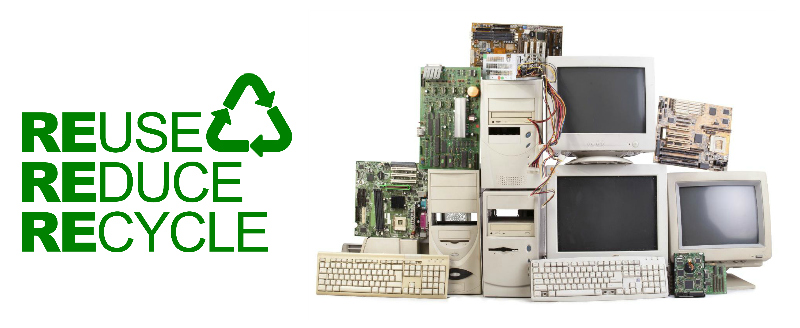 We integrate sustainable and environmentally responsible disposal techniques, which include the recycling, reuse, refurbishment or remarketing of your IT assets. 
With IT/Electronics asset retirement and disposal at end of the lifecycle, Virogreen will help you strategically sort through your assets that are already deemed to be obsolete or uneconomical to maintain.
Why Choose Virogreen
It is our pleasure to help you in your business by maximizing the investments you have made in your IT, Communications and Electronics needs. Our comprehensive and wide-ranging solutions cover the many aspects of full end term lifecycle and electronic waste recovery services.
Tailored solutions that meet the customer's primary retirement and disposal lifecycle needs that maintain consistency and quality.
Support in the compliance of specialized government requirements and industry standards
Employs environmental and ethical IT / Electronic disposal mechanisms
Access to wide linkage of industry partners and global network presence
Comprehensive and up to date asset tracking reports
Secured and Transparent system process for IT recovery, recycling and reuse.
Get in touch with Us at Virogreen
Let Virogreen help you with your asset recycling requirements. All you need is to send us an email or simply fill-out our inquiry form, and we will immediately provide you with our asset retirement and disposal solutions that you need.
E-Waste Recycling Explained